Fronto, a new, free Android mobile app has taken the millennial market by storm with them earning up to $100 and more in a week in rewards just by waking up their phone - something they already do 150 times a day. Fronto is the pioneer of the ad lock screen technology, delivering cash or points for viewing ads on your lockscreen.
Here's how it works…
Fronto began with a really simple idea: Your smartphone screen can be smarter. By revolutionizing the front of your phone, Fronto make brands, news and other important information more accessible.
Fronto is unique in three distinct ways:
1) It's Super Simple: Unlike coupon apps or discount shopping websites that require the user to seek out discounts, Fronto's opt-in lock screen approach allows users to uncover deals and earn rewards by simply accessing their phones as part of their normal routine. Just think about how often you whip out your phone on an average day. It's a lot.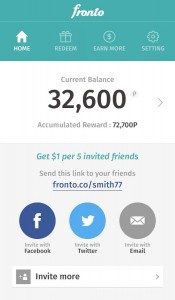 2) Proven & Popular: Fronto has over 2 million daily active users in Korea, is ranked one of the top 5 free apps in the Google Play store in the US, and has a total of over nine million downloads and over five million reward dollars paid out overall. Just so you know, Fronto invented lock screen technology.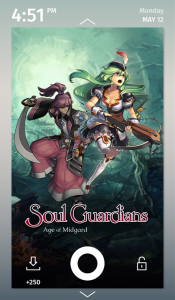 3) Engaging: Fronto touts some of the top names in Gaming as advertising partners, as well as retail brands including Dunkin Donuts, Samsung, Starbucks, with more adding every day. This free app makes it easy for people to discover, track, and apply discounts to save money on items and services they normally use. Users receive cash rewards simply for engaging with curated content pushed to their lock screen. Every 25,000 points can be exchanged for $10 in cash, payable directly to your PayPal account or placed on an Amazon.com gift card. Influential Fronto users earn cash rewards by referring friends. So, it finally pays off to be social. Fronto provides users with interesting content to read in their down time, and the more they view it, the more personalized and relevant it becomes.
Here's a closer look at how it works!:
Before Fronto, people were stuck manually searching the web for deals. Fronto provides consumers the most efficient 'deal' experience by delivering content to their mobile device lock screen– saving time, money, and enabling them to earn tangible rewards. Click the icon below to download the free Fronto Android mobile app!